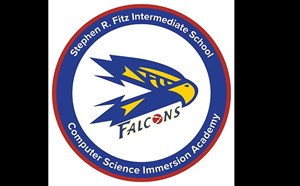 Fitz Parent Orientations: Oct. 20th 2023 (Fri) @ 8:25 AM Oct. 27th 2023 (Fri) @ 8:25 AM Nov. 2nd 2023 (Thurs) @ 8:25 AM Nov. 9th 2023 (Thurs) @ 9:21 AM Nov. 17th 2023 (Fri) @ 6:00 PM
Principal's Message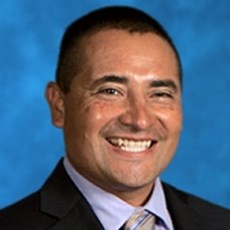 Welcome to Monroe Elementary Language Academy!
On behalf of the entire staff at Monroe Elementary Language Academy, it is my pleasure to welcome you to our website! The primary purpose of this site is to showcase our wonderful school and to share up-to-the-minute news about what's happening at Monroe. I am very excited to start my sixth year as Principal within Garden Grove Unified School District – second at Monroe Elementary Language Academy. It is truly a privilege to be part of such a dynamic and unique education environment. Our amazing staff was recruited especially for our school to implement the Dual Language Immersion Program and to provide an exciting place for student learning. Our entire staff will strive to make sure all our students receive a quality education, which will prepare them with the skills necessary to be successful in the 21st century. We are also committed to working together as a staff and as a community to ensure all children have a positive experience at Monroe.
And speaking of working together, be sure to always be a participant in your child's education. Research shows clearly that student success in school goes hand in hand with parent participation in the education process. Being actively involved does not mean that you have to volunteer in the classroom every day or be the PTA President. Active and effective parent involvement also includes:
Conscientiously reading all of the information that is sent home from school.
Always responding to notes and phone calls from the teacher.
Talking to your child each day about their school experience.
Attending parent conferences, Back-to-School Night, and Open House.
Providing appropriate homework support.
Sending your child to school well rested, well nourished, and on time each day.
Visiting the school website on a regular basis.
Your ongoing participation and support will go a long way in helping your child achieve success in elementary school and beyond. Our staff is committed to providing a safe and challenging learning environment for all of our students. To accomplish this goal we need the continued support and cooperation of our parent community. We look forward to working closely with you in this endeavor!
I hope you enjoy your journey through our website, and I encourage you to bookmark it for return visits in the future. In addition, I have an "open door" policy and I encourage you to stop by and visit our wonderful school.
Sincerely,
Cesar Loya, Principal
Our School
Welcome Monroe scholars and families!
This year, our 560 enrolled scholars will continue to academically succeed thanks to the implementation of our Spanish Dual Language Immersion Program. Our program's high-quality staff of certified and trained educators strives to provide a nurturing class climate. We are excited to expand the program to an additional 75 students expected to enroll next year.
Monroe's PTA program collaborates with the school-site council and ELAC. What makes Monroe unique is that we offer parent educational opportunities such as family literacy, health and nutrition, 10 educational commandments and PESA (Parent Empowerment to Support Achievement) classes. These classes focus on educating parents about life matters, teaching them a plethora of useful skills. Our campus prioritizes educating not just our enrolled students, but families as well.
Our productive and robust after school programs provide unique learning opportunities! Here are the programs:
The before and after school Boys & Girls Club program is up and running throughout the day, enhancing social and athletic skills for enrolled students. Club members are encouraged to communicate as they indulge in group work activities, while having tons of fun!
Academic Support provides review and extra help for scholars who need it in certain subjects. Educators sit with students and engage in a productive tutoring session. The program boosts student performance for standardized exams as well as overall classroom learning.
Our Coding and Robotics programs embrace the 21st century skill of digital literacy as scholars work with hands-on robot models. Students learn the basics and mechanics when it comes to working with certain technology, preparing them for a successful career in the sciences.
This past November, a team of Monroe staff traveled to San Francisco to accept the prestigious Golden Bell Award at the California School Boards Association (CSBA) Conference.  This award was presented to Monroe for the successful implementation of our Spanish Immersion program.  This Golden Bell is proudly displayed in our front office!  Last year, Monroe was recognized by the Orange County Department of Education for its excellence as a high achieving community. In fact, our 1st grade teacher Rene Cantoran was awarded the 2018 Advocacy Leadership Award by the Orange County Department of Education for supporting language learners. Our students and staff are proud to represent a campus embracing the adept development of language! When it comes to awarding our students, they can earn monthly scholar awards for academic achievement and character traits. Monroe's students constantly exert a plethora of character and respect for one another, highlighting the importance of awards assemblies.
In other news, the Pathway to Biliteracy Award will be handed out to students in kindergarten, 3rd grade, and 6th grade for meeting specific criteria towards bilingualism. Here at Monroe, we value all cultures and encourage students to speak in their native tongues. The award will give these students recognition for all their efforts in bilingual education.
We look forward to a school year of fun, safety, and achievement. Please visit us at our office for questions and comments!