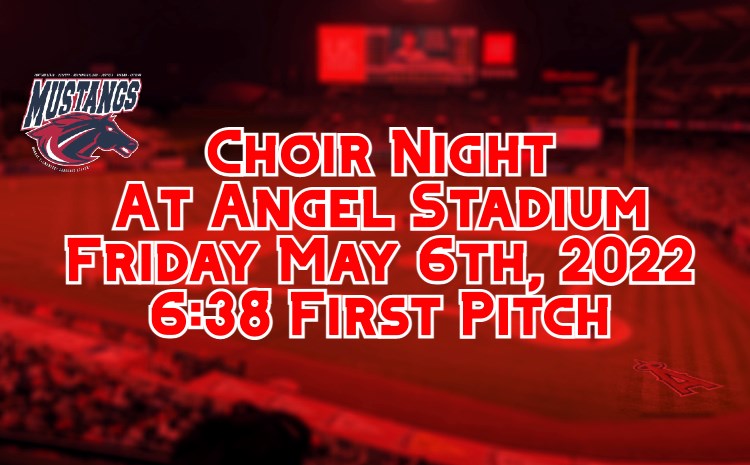 Choir Night at Angel Stadium
Wednesday, January 26, 2022
Join us for Choir Night at Angel Stadium! Monroe Choir students will join other schools in the performance of our National Anthem.
For just $20 per ticket, you can bring your friends and family to enjoy your performance of The Star-Spangled Banner in addition to an action-packed night of Angels Baseball.
Tickets are limited, so be sure to purchase your tickets today!
For more information, or to purchase your tickets, please visit the office at Monroe. The last day to purchase tickets is Friday, March 18th, 2022.